STAWI is a Non-Governmental Organization (NGO) operating in Tanzania.  This organization was established in 2018 and get registered under the laws of the United Republic of Tanzania in 2020. The aim of establishing this organization is to tackle number of identified communities setback that pull back /hindering societal development in Tanzania. STAWI has been given power to operate as The Non-Governmental Organization by the Act No. 24 of 2002, through the Ministry of Health, Community Development, Gender, Elderly and Children (MoHCDGEC) and was offered the Registration Number ooNGO/R/1433. The Head Office for STAWI is located at Swahili Street – in a Building called Sinka Court, First Floor room No. 1A.
Since its establishment and being in operation for some number of year to date, STAWI has been working on developmental programs with a mission of supporting poor and marginalized Tanzanian communities, specifically farmers in their groups,, SMEs as well as Cooperative Societies to rebuild their economic structures in order to fight against poverty by using available resources and ultimately improve their livelihoods.
STAWI has been much involved in community development programs by providing training and facilitation, consultation, advisory, mentoring and coaching sessions as the methodological approach chosen for capacity building. The central focus of this base is to impart knowledge and skills to beneficiaries on Financial Management, Market and Supply Systems as well as the stakeholder's management. The reason for this alignment is to create trust, collaboration as well as strengthening networking among themselves and to different stakeholders who are directly or indirectly involved in the cycle of their development. Majority of the groups we are serving are engaged in agricultural production, processing and marketing of the products they make. All of the developmental agricultural activities are carried out based on value chain development programs.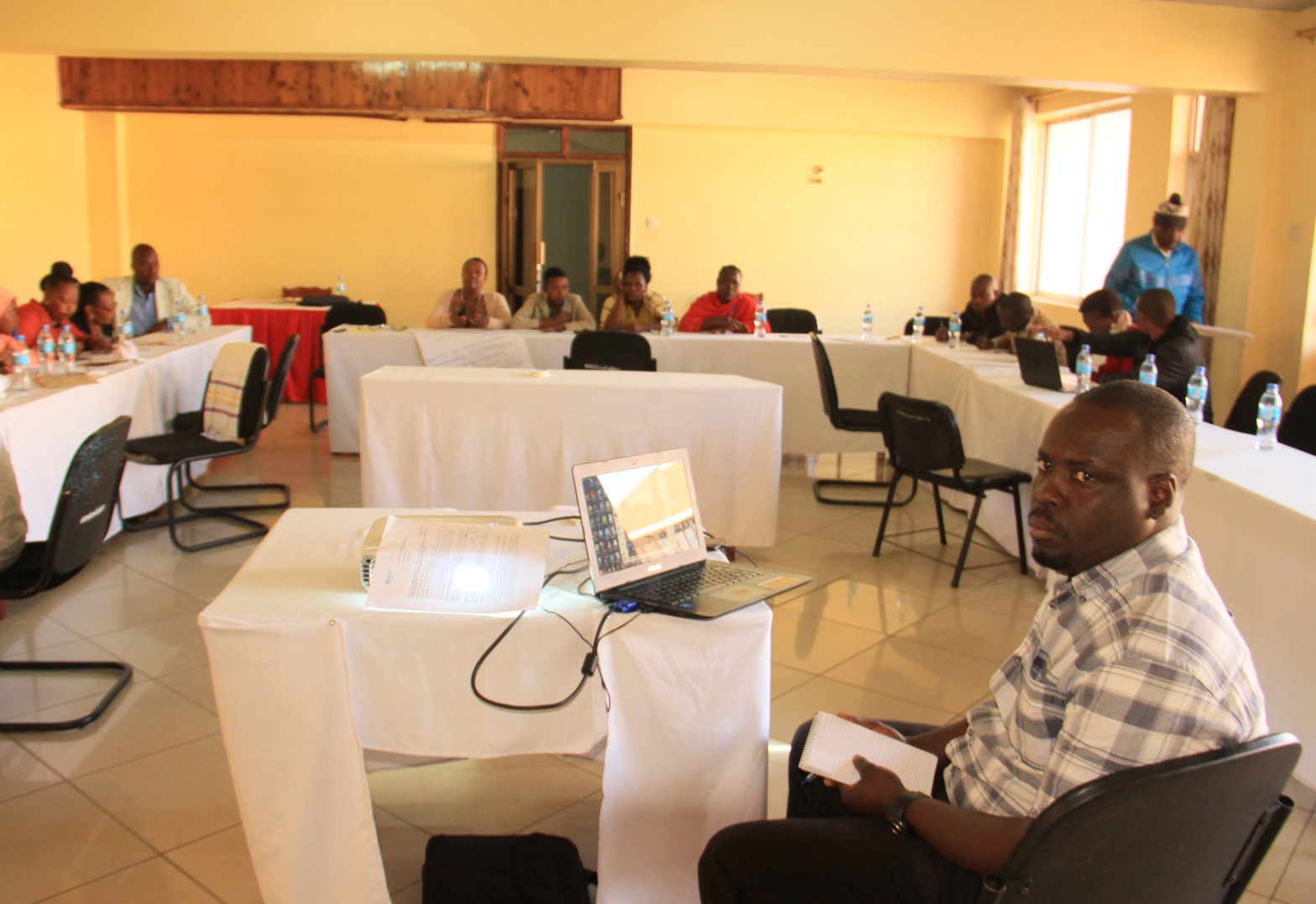 It is our pleasure and delight to present to you our 2021/2025 STAWI- Strategic Focus. We embark on 2010 with fresh inspiration from several reflection and strategic processes that had shaped our services and programs. Our main focused Key Programs (KP) will be on Agribusiness and Environmental Development, Entrepreneurship and Business Development, Economic Empowerment, Good Governance, Accountability and Advocacy, Human Based Approach and Development, Organizational Leadership and Management and Staff Development programs. Our Strategic Approach (SA) to facilitate implementation of above programs will be centered along Training and Facilitation, Consultancy, Advisory, Mentoring and Coaching as well as Research and Development.
We took time in 2019 and 2020 to understand the context and programs needs of our clients and partners organizations across Tanzania mainland and Zanzibar. Through networking with other like-minded organizations/institutions and bilateral partners, we have expanded and shaped our programs and services. In this year STAWI will focus much on Agribusiness and Entrepreneurship and Business Development Renewable Energy Programs plus Environmental issues, Governance, Accountability and Advocacy, Organizational Leadership and Management as well as Staff Skills Development programs.