ON GOING PROGRAMS
SUPPORTING UWAMALE COOPERATIVE SOCIETIES TO IMPROVE ITS RICE BUSINESS 
STAWI has been contracted by the Rice Council of Tanzania to capacitate Rice Millers in Tanzania to attain potential business growth to a new potential height. Rice  Cooperativse Based at Morogoro and Iringa were empowered with……
SUPPRTING PASTORALISTS TO ACCESS COMMUNIAL CCRO
STAWI has been working to set mechanisms for Communal lands ownership to livelihoods of many Tanzanians, particularly to pastoralists and hunter-gatherer groups. But a number of factors can undermine the security of these lands remaining …….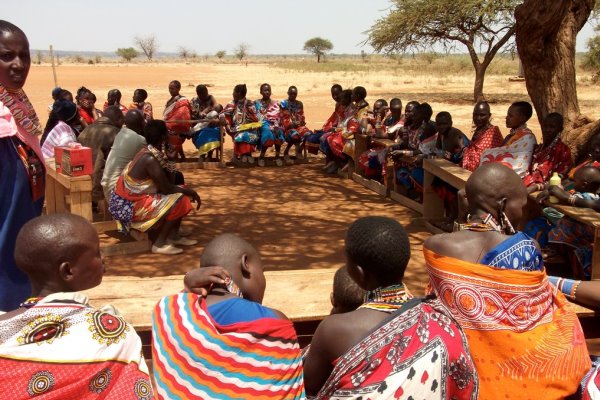 EMPOWERING MAASAI TEENAGES GROUPS TO ESTABLISH THEIR SMES
The empowerment of women and youth is seen as a critical factor in the eradication of poverty because they are the ones who bear disproportionate burden attempting to manage household consumption and production under conditions of……
ORGANIZED YOUTH FARMERS GROUPS
NUMBER OF DISTRICTS SERVED
OUR GALLERY
An Agent Of Change To Lead Developmental Changes
TESTIMONIALS
I am a second-generation UWAMALE farmer from our family farm, inherited from my father. I decided to adopt from my father a philosophy that paddy business pays. The way I am looking nowadays is quite different from my previous status. This is because of STAWI's efforts of bringing business transformation changes to farmers in our locality.
Being part of the MVIKIHO Cooperative Union served by STAWI for some years, I appreciate the business opportunity gained which gives us a big chance of producing valuable horticulture products from our farms. I have actually moved away from where I was after graduating from STAWI's Business Development Services Program offered.

The current status of my business life has brought me to realize that farming is one thing but paddy business is everything. So, I have decided to move back and carry my family's legacy by taking care of paddy production and land protection as well. With business development and expansion knowledge from STAWI, all things have improved.

MOSSES KISSIRI

A GROUP LEADER

Being a host farmer for three seasons consecutively, I've seen firsthand internship programs for Small Holders Farmers ((SHFs) which makes me a different farmer in terms of capital development nowadays. As an ordinary farmer, it was difficult to weigh the benefits I received through coaching and mentoring programs but STAWI helped me.

MWADAWA KHALFAN

A HOST FARMER

The practical training session offered by STAWI has resulted in fresh energy and enthusiasm gaining than the hand helping which most farmers experienced. This new program approach has brought to us a fresh perspective and inquisitiveness that helps farmers be strong and competent in the farming system through new eyes each season.

There was no learning model I know previously regarding intent capacity building programs than the one that STAWI offers to us. The combination of classes and on-farm work leaves graduates with work knowledge, skills, competencies, expertise, and experience that is critical for success in farming globally. This help farmer to get the best results all the time.
WE ARE LOOKING TO TRANSFORM TANZANIA COMMUNITIES